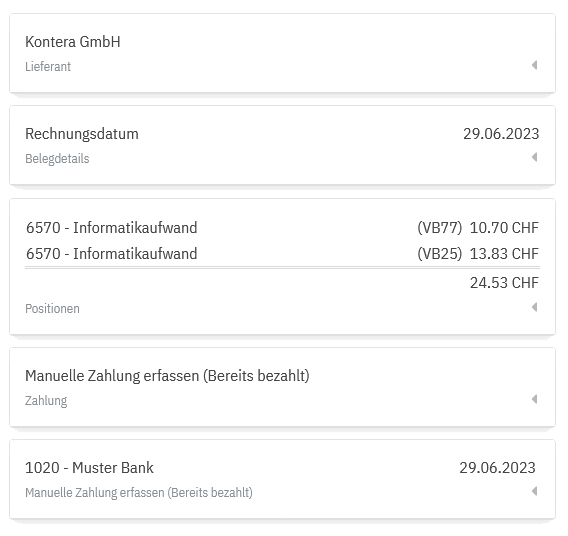 kontera
for invoices and receipts
Automate your invoice processing. Analyze, post and create payment advises for your accounting sofware.
Learn more
Accounts payable with extra horsepower
Accounts payable
Using Kontera, you can concentrate on your business instead of wasting time. We are already saving time for over 1000 companies. Save up to 75% of your time*.
Kontera AI
Save time thanks to artificial intelligence
Using our proprietary kontera-AI, we read your scans or photos of invoices and receipts, learn how you post them and increase your efficiency.
kontera is able to recognize:
Amounts, taxes and currencies
Metadata (invoice number, billing period)
For every kind of invoice
Efficient accounts payable
Automatic QR recognition allows that we are able to extract relevant payment data.
Funktionen
Hilfreiche Funktionen
Mit diesen Features hilft dir kontera bei der Kreditorenverarbeitung.